GVARC News!
---
Dates for the 2015 testing schedule have been finalized.
January 3rd, 2015
April 4th, 2015
July 18th, 2015
October 17th, 2015
January 16th, 2016
Head over to our testing page for details, directions, and requirements.
We hope to see you there!!
---
Save The Date!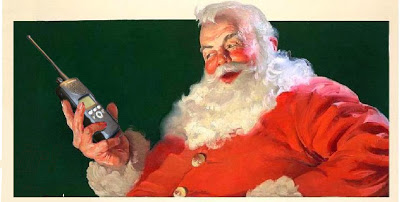 What: 2014 GVARC Christmas Party
Where: Granzin's BBQ - 660 West San Antonio Street New Braunfels, Texas
When: Saturday, December 13th at 1830
The Details:
We have secured exclusive usage of the "Back Room" until 2130 (local time). Granzins only asks that we order all food and beverages from them.
This means that you should only bring your wallet, checkbook (do people still use those things?), or credit card. Beer (and maybe wine) is available for purchase if that's your thing as well as the award winning BBQ and non-alcholic beverages.
Check back soon for more details!
Everyone is welcome, we hope to see you there!
---
Calling all hams!
We are looking for a few good folks to help us out with the 2014 Tour de Gruene bicyle race.
The 31th annual Tour de Gruene is Saturday, 11/8 and Sunday 11/9. The routes this year are very similar to last year, but the start/finish is now located at Lazy L&L Campground, just south of the 4th crossing.
1) The tour will start a 8:00am Saturday and will go until about 1pm. There are 4 different routes this year, although most are variations of the same route. Riders leave Lazy L&L -> River Road -> Hueco Springs Loop -> Hiway 46 -> FM 2722 -> FM 2673 -> Sattler -> ( longer rides diverge & loop N/E of the lake & back to Sattler ) -> River Road -> Lazy L&L.
There will be staggered starts every 10 minutes from 8:00am to 9:00am.
2) The Individual Time Trial starts at 3pm Saturday and will go until about 5:30pm. The route is different this year. Lazy L&L -> River Rd -> Hueco Springs Loop -> Highway 46 -> FM 2722 -> Bear Creek Trail.
3) The two man time trial riders start at 8:01am & go every 30 seconds. L&L -> River Road -> Hueco Springs Loop -> Hiway 46 -> FM 2722 -> FM 2673 -> Sattler -> River Road -> Lazy L&L.
Volunteers usually get a t-shirt & a ticket to Wurstfest, assuming they are available. Sometimes they run out.
The URL is for more info, including route maps, is: http://www.tourdegruene.com
There are still a few positions open and the club would enjoy your support. Contact us and put "Tour de Gruene" in the subject line.
---
We had a great turnout for the 2014 Field Day event!
A big thanks goes out to everyone that brought food and helped with the preparation!
In addition to the great food and company, the GVARC VE team tested 11 people resulting in 3 new Techs, 3 Generals, and 2 Extras.
Congrats to the new hams and the upgrades!
The WB5LVI station made 67 CW, 36 digital, and 32 phone QSOs for a total of 476 points. The general consensus is that GVARC will put more empahsis on operating the radios next year. :)
Here are some memories of the festivites.
---
That time of the year is upon is once again! It's time for Field Day!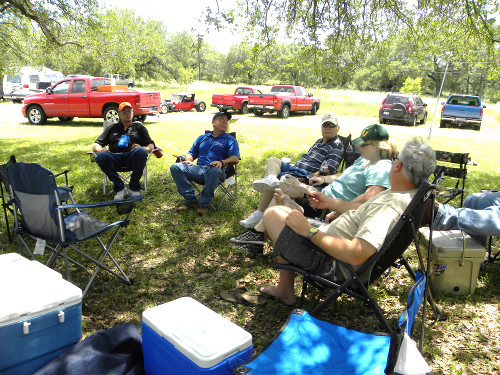 What: 2014 ARRL Field Day
When: June 28th 1800Z(1300 local) - June 29th 1800Z(1300 local)
Where: WQ5C QTH - 3485 River Road New Braunfels, Texas (Look for the sign on the fence and follow the driveway)
Talk in frequency: 147.000 negative offset with 103.5 Tone
GVARC plans to assemble at Granzins on Saturday morning for the usual coffee and breakfast prior to the assault on the operation site. Setup is scheduled to begin at 0900 local time and operations will begin promptly at 1300.
A pot luck dinner will be held on Saturday evening around 1800. Feel free to bring a dish, utensils, or a few dollars to drop in the hat to recoup food costs. Unfortunately, there will be no homebrew available this year. BYOB if you so desire.
A testing session for all license classes will conducted at the field day site around 1200 or 1300 or after setup has been complete. All of our typical requirements apply and can be found here. Please contact K5GST for further details.
This is a family event and all are welcome.
For your reading pleasure, we present an article about the history of Field Day.