GVARC News!
---
We've got great news for all you hams-to-be and license upgraders!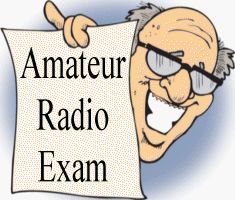 GVARC has once again secured the facilities and set the dates for our 2018 Amateur Radio License Testing schedule.
The dates for this year are:
14-April-2018
14-July-2018
13-October-2018
12-January-2019
Testing will be held at the New Braunfels Fire Department Training Facility located at 424 S. Castell Ave. in scenic downtown New Braunfels.
Identification requirements, expenses, directions, and times can be perused on the testing page.
We hope to see you there!
73!
---
GVARC has finalized dates for the 2017 (and the first 2018 date) Amateur Radio License Testing schedule.
The dates can be found on the testing page and the club calendar.
Testing requirements, costs, location, and times can also be seen on the testing page.
---
GVARC will be conducting the first testing session of 2017 on the 21st of January at the new fire department training facility located at 424 S. Castell Ave.
Head on over to the testing page for times, credentials, and fees.
Stay tuned for the full 2017 testing schedule!
---
The Bobcat Amateur Radio Club (BARC) has secured authorization to administer amateur radio license exams. The club can test for all license classes and the testing will be held on the Texas State campus in RFM 5216.
Exam Schedule:
17-November-2016
2-February-2017
2-March-2017
30-March-2017
Please contact Rich Compeau at richcompeau@netscape.net for more information or to schedule your exam.
---
On January 9th, 2016 San Antonio Radio Club will hold their annual Radio Fiesta in Schertz, Texas. GVARC will have a table in the swap meet area where GVARC members will be able to sell their items in exchange for a small consignment fee. The club is also planning to have a table inside where we will be accepting membership applications and discussing our repeater operations.
The Radio Fiesta will be held at the Schertz Civic Center. Please head over to the ARRL site for full event details.
Hope to see you there!