GVARC News!
---
On January 9th, 2016 San Antonio Radio Club will hold their annual Radio Fiesta in Schertz, Texas. GVARC will have a table in the swap meet area where GVARC members will be able to sell their items in exchange for a small consignment fee. The club is also planning to have a table inside where we will be accepting membership applications and discussing our repeater operations.
The Radio Fiesta will be held at the Schertz Civic Center. Please head over to the ARRL site for full event details.
Hope to see you there!
---
The dates for our 2016 testing sessions have been set.
Janurary 16th, 2016
April 23rd, 2016
July 16th, 2016
October 15th, 2016
Janurary 21st, 2017
Head over to the testing page for identification requiremets and cost.
2016-03-17 - Edited the April test date to avoid conflicts with the Belton Hamfest on the weekend of the 16th.
---
On December 12th, 2015 GVARC held its 3rd annual Christmas party at Clear Springs Restaurant just south of New Braunfels. The party was an awesome success and approximately 25 were in attendance.
The party featured good old fashioned comradery, some of the best fried catfish and onion rings this side of the Mississippi, door prizes, and a "50/50" draw where folks paid into the pot and the winner split the proceeds with the club.
First prize was a Jetstream 10W dual band mobile rig that went to N5LAS.
Second prize was for a $25 gift card claimed by Thomas.
Third prize was a donated Yaesu Fusion t-shirt that was awarded to W5TXR's daughter.
Last but not least, the winner of the 50/50 draw was W5TXR.
To the chagrin of some, and the relief of others, no pictures of the event will be published since what happens at Clear Springs, stays at Clear Springs.
We hope to see everyone and many others next year!
---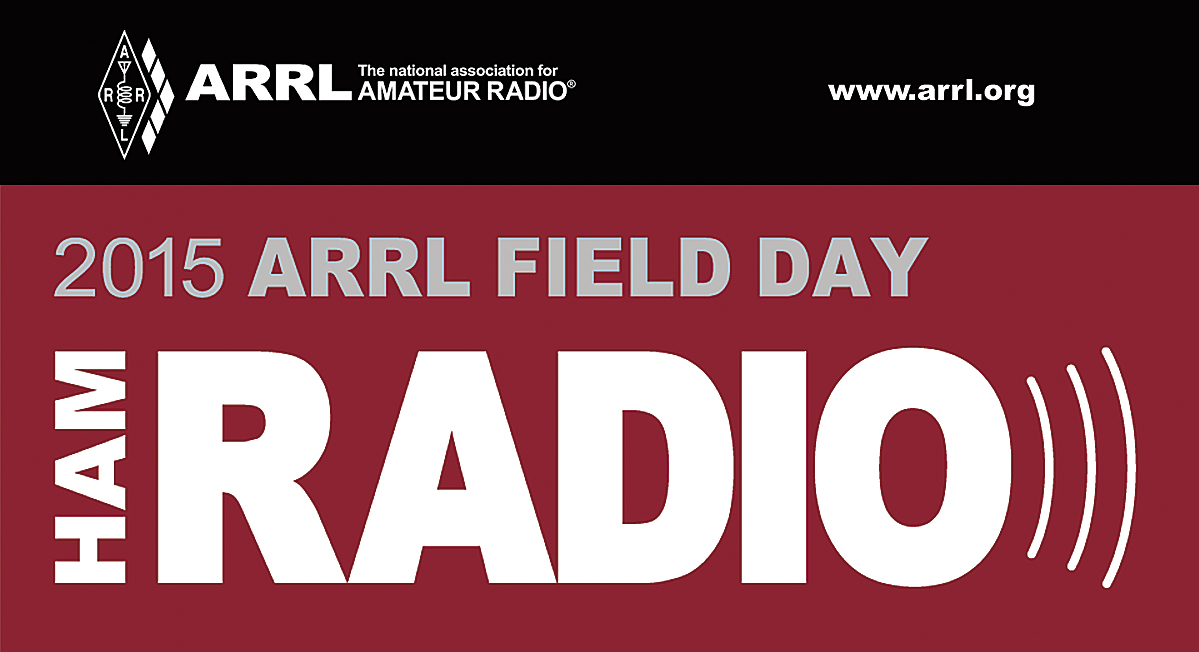 What: 2015 ARRL Field Day
When: June 27th 1800Z (1300 local) - June 28th 1800Z (1300 local)
Where: WQ5C QTH - 3485 River Road New Braunfels, Texas (Look for the sign on the fence and follow the driveway)
Talk in frequency: 147.000 negative offset with 103.5 Tone
GVARC plans to assemble at Granzins on Saturday morning for the usual coffee and breakfast prior to the assault on the operation site. Setup is scheduled to begin at 0900 local time and operations will begin promptly at 1300.
This year we have a few other events scheduled for our guests. At 1300 we are planning an arts and crafts event for the kiddos (by age or at heart) and will have a drawing specifically for the ladies in addition to ham related prize drawings.
Keeping with tradition, we will be serving light lunch and a pot luck dinner featuring smoked brisket which should be ready at 1700. Please note that good food takes time and this time may vary. Feel free to bring one of your favorite dishes or some rolls, chips, or dips.
A testing session for all license classes will conducted at the field day site at 1200 and another at 1600. All of our typical requirements apply and can be found here. Please contact K5GST for further details.
This is a family event and all are welcome and encouraged to participate.
For your reading pleasure, we present an article about the history of Field Day.
---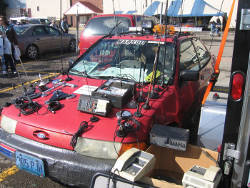 GVARC will be hosting a swap meet in conjunction with the VE testing session on April 4th, 2015.
The meet will begin at 1000 in the testing site parking lot.
The club plans to continue this tradition to provide newly minted hams an oppourtunity to purchase a rig while awating their call signs and a place for existing hams to offload neglected equipment.
There is no charge for attending this event (buyers or sellers), but the club requests that only ham related items be exhibited. However, an exception to this request may be granted for jerky or other protien based victuals.
Talk-in is on the 147.000 (PL: 103.5) repeater and directions can be found on the testing page.